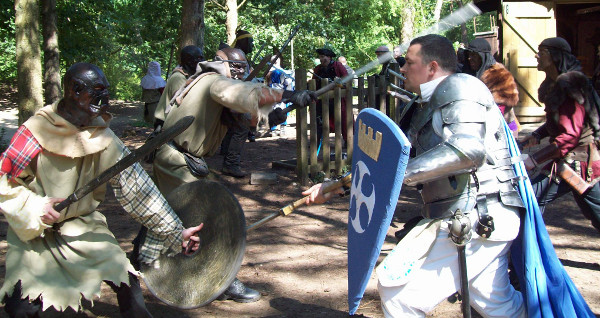 Following the government announcement of 23rd March, we will be postponing our April event.


We will be investigating when we can schedule the event for, please bear with us in the mean time!

 

 

We have now published our 2020 event dates!


 

 

New Rule Book and Battleboard


Download your new Rule Book and Battleboard

 

New to Live Roleplaying?

answers to all your LARP questions!

video footage!

introduction to creating your own character

 

New to Heroquest?

find out why you don't want to miss the next adventure!

what makes Heroquest different

how to get started
Want more excitement in your life - of the good kind?
How about making this your year of fun and adventure?
If so, not only are you far ahead of 99% of the population, you've just uncovered one of live role-playing's best-kept secrets.
If you'd like to escape the stress, trials or monotony of daily life, then perhaps it's time to try something different - and unleash your inner hero!
Want to try? Get a taste of the Adventure - Free!
Interested in having some larping fun SOON? Come and
monster
for free at our next event!
Contact our super-friendly team now at This e-mail address is being protected from spambots. You need JavaScript enabled to view it for more info!
Who are we?
Heroquest LARP
is one of the longest-running UK live action role-playing clubs. With a continuous fantasy plotline spanning 30 years, we'll be running several spectacular larp events this year across the
UK
.